University of Wisconsin-Milwaukee, 1984-1986
Design Projects at the
School of Architecture and Urban Planning (SARUP)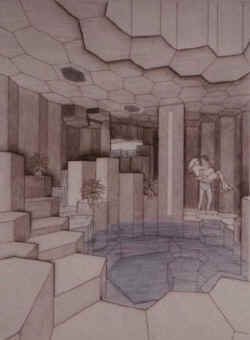 Design for an underground room for bathing, 1984
Drawings included this perspective in ink and color pencils.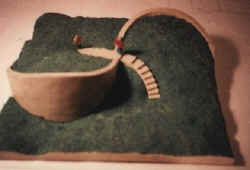 Design for a wall, 1984
Model in polyurethane.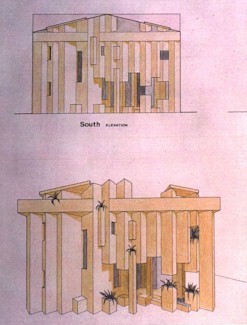 Design for degenerate architecture, a Post-modernist Cafe, 1984
Color pencils and ink on paper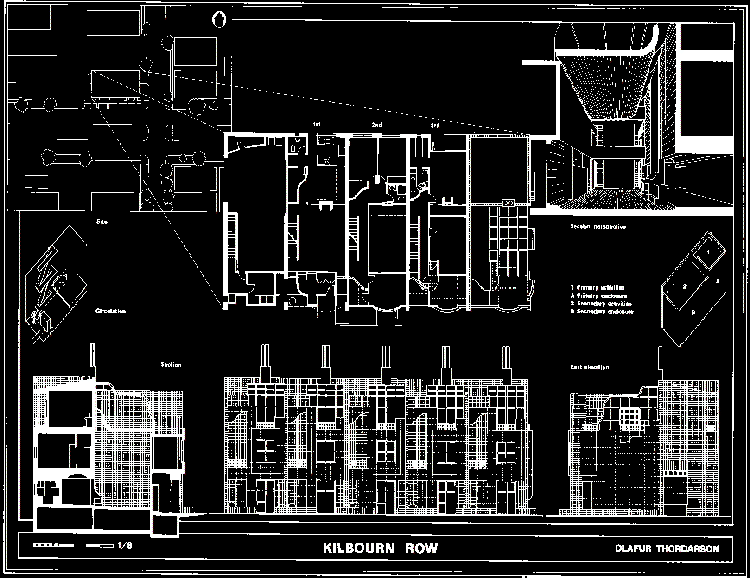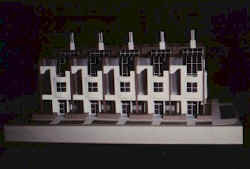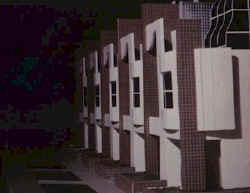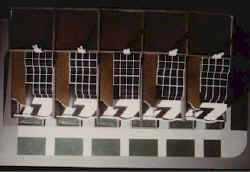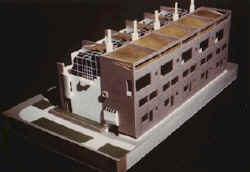 Design for five townhouses 1985
Ink drawings, construction details and scale model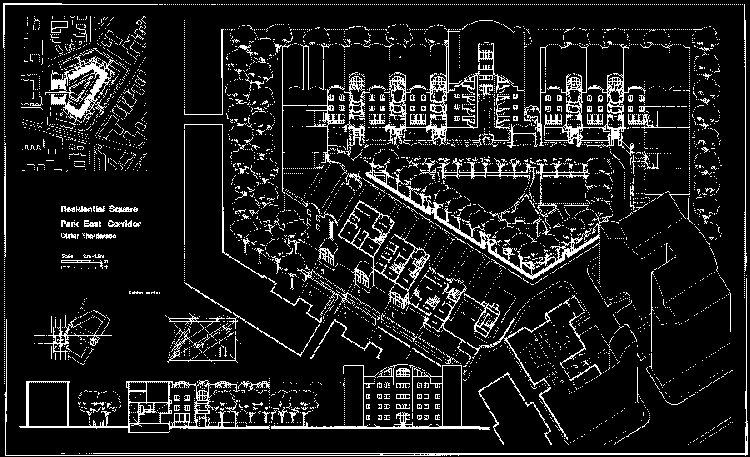 Design for a residential urban square, 1985
Ink on mylar drawing.
1986 UWM Campus development proposal and design. 1985 Kilbourn row townhouses, design. Urban square design. Urban market design. Slot shop facade design. 1984 Design for underground room for bathing. Design for victorian house addition. 1983 Building entrance design. Laundromat design. Campus re-design.
Instructors of influence included : Doug Rhyn, Gil Snyder, Jerry Weissman and David Reed.