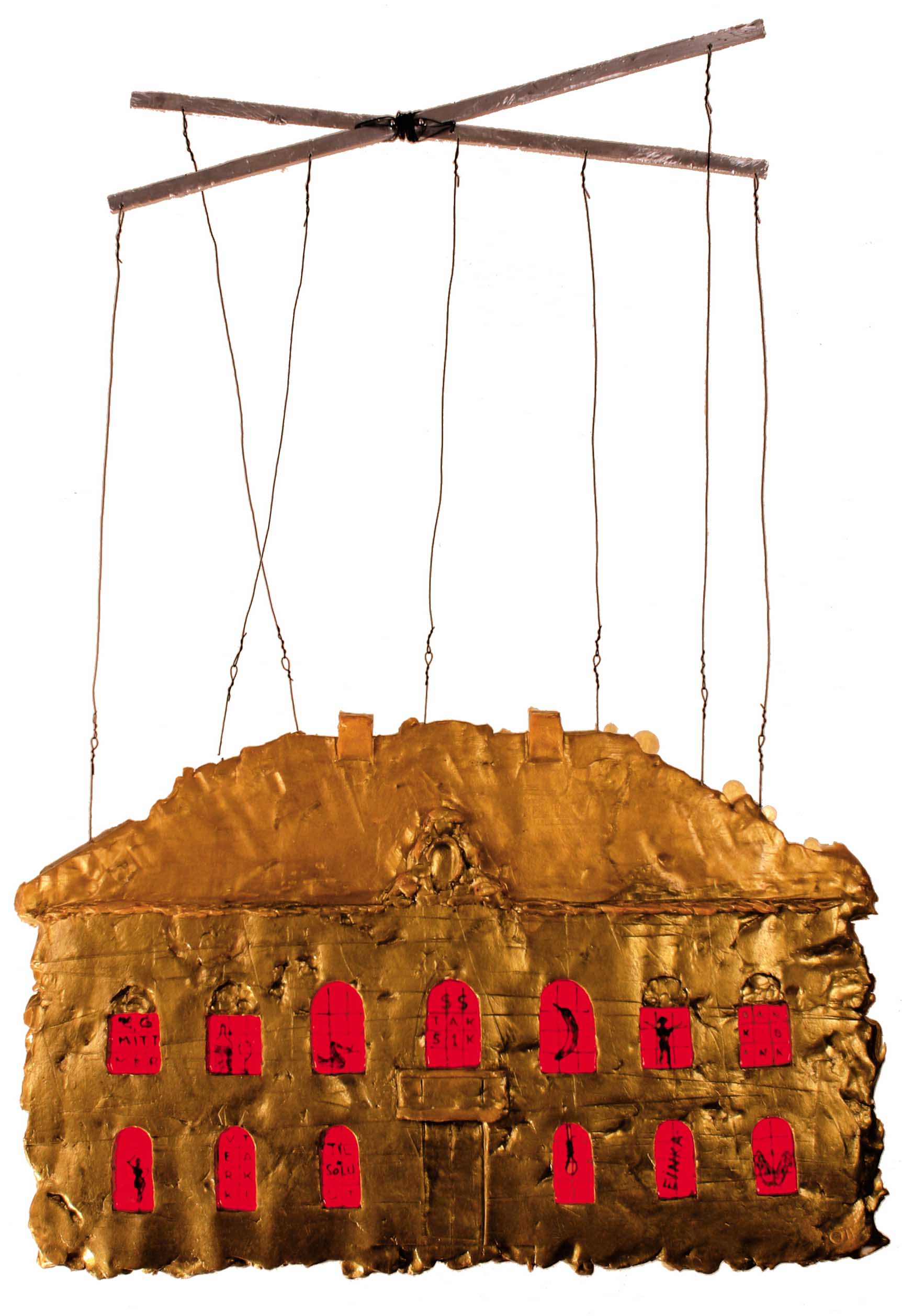 Myrkraspil hins gullna musteris
Flexible rubber gold, metal wire and bars.
24-1/2"x36"x1"
Iceland parliamentary house facade cast in golden resin. Flexible rubber with red light in windows, images of "private," banana, prostitution, money and the noose. A critique of the privatization and sales corruption process at hand in the Icelandic political scene.
Introduced in Gullkistan Art Festival, in Iceland 2005.